G'LOVE, the community's vision of love
G'LOVE is the pastoral vision of SaRang Church to make one person a wholesome disciple of Jesus and to serve the people and the nations.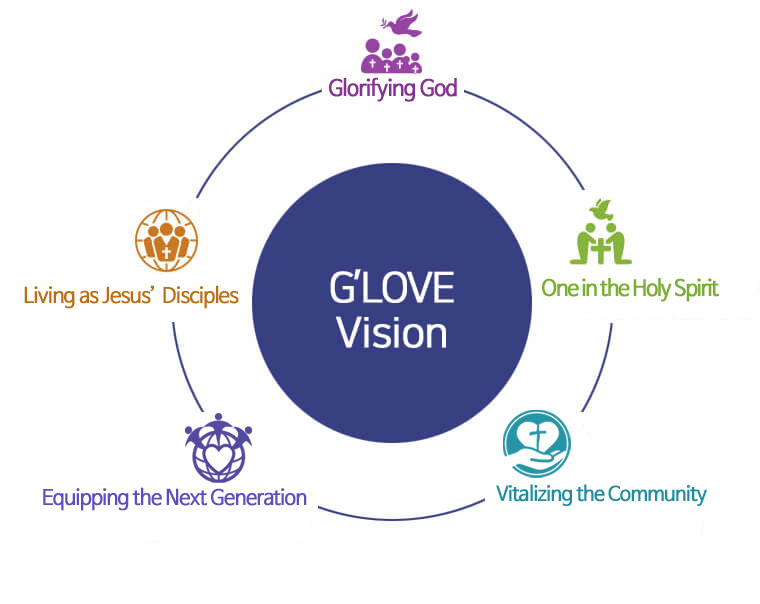 The church is comprised of all of the saints who believe and follow Jesus Christ as their only Lord and Savior. Each letter of G'LOVE expresses the characters of SaRang Church in the context of making disciples of all nations. Under G'LOVE, SaRang Church has raised up many passionate people who follow and obey God. They have an intimate relationship and walk with God daily. They follow Jesus Christ as their only shepherd and have a relationship with people around them with the heart of a shepherd.